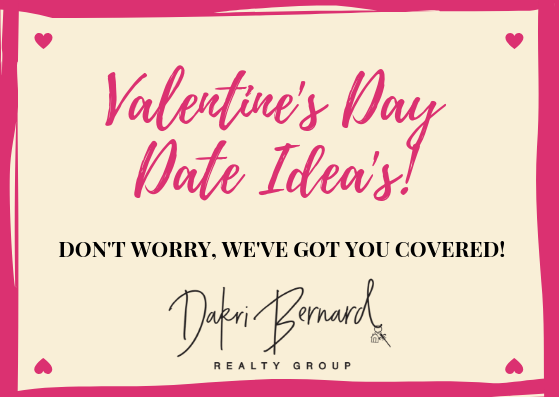 That special day is right around the corner, where you get to wine, and dine your other half – do you have your plans locked in yet? If not you'd better get on it, because as we all know everything gets booked up quickly! Here are a few hot tips from the gals on our team on how to woo your significant other, on what is sure to be a night to remember! You may be surprised to learn that there is actually a lot going on in Idaho Falls that weekend, and I am certain you will find some great ideas in this post!
Paint Night
A fun date night idea that has been blowing up across the nation is paint night! In a class like this they serve wine, and an instructor walks you step by step to complete a painting that will look like you have done it a time or two! Take your hot date to get some dinner in downtown IF and then off to learn how to paint a cool painting. A cool thing about this one is that you get to bring your painted canvas home and hang it up so you can remember the night every time you walk by! The Grape Van Gogh is a great place to book with locally for such a fun night. They have locations in both Pocatello and Idaho Falls. They are good about updating their event calendar, so keep an eye on that year round! However for V-Day, I suggest giving them a call now and locking in your spots! Hot tip, stop by Pop's Ice Cream downtown afterwards for a late night treat!
A Seafood Dinner & The Idaho Falls Aquarium
I know we don't have any beaches nearby to take a long, romantic walk down after dinner with your significant other.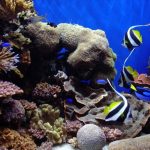 However a close second place would be strolling through the aquarium and gazing at the beautiful creatures that roam our oceans. A great idea Anjanette, our Operations Director had, was, having an exquisite seafood dinner followed by a visit to our wonderful Idaho Falls Aquarium. There is something beautiful about the way fish swim in schools, slowly through the currents, I have personally done the aquarium on Valentine's Day, and it was a hit! Get more information and buy tickets on their website. One of our other superstar agents Melissa says her favorite seafood dinners in town is served at Sandpiper right downtown IF, and it's just a short drive or Uber to the aquarium from there. Be sure to give them a call as soon as possible to make sure you have a reservation for the special night.
A Romantic Dinner at Chef Shane's Perspective
Some would describe this place as having the perfect atmosphere for a romantic night with someone you care about. The
food is incredible, it looks like it came out of a Michelin star kitchen, and tastes like it as well! Amazing main courses and even better desserts! The best part is, it's right downtown Idaho Falls! All of this complemented by impeccable service, giving you enough privacy to connect with your date while also making sure your every need is taken care of. Being that this restaurant is so great, reservations are going to go fast for Valentine's Day, give them a call to make your reservation today!
With all these great ides you are sure to find something that fits your schedule and sure to make for a night to remember. Despite all the commercial hype around this holiday that some may dislike "why do I need a certain day to show my wife or husband I love her/him?" –  however it's always nice to take the time to show the ones you love how much you care.
Cheers lovers!