These days, it's the wild west out here when it comes to real estate! While it's easy to get caught up in the ROI/equity of a home, it's come to our attention that land is quite the sleeping giant. Life changing financial gains could be coming your way if you restrategize where you invest your nest egg. With that being said, here are 3 reasons why you need to see THIS Idaho land listing: 20 acres near the beautiful country side of Rigby, Idaho.
Water Rights

You may already know, water rights are super desirable and getting harder and harder to come by these days. This featured property includes them! What does this mean for you? Well first let's back it up and explain what water rights are. Water rights authorize the use of public water to private individuals or organizations. Water rights are real property rights, much like land property rights. Say you have dreams of having livestock; obtaining water rights would be crucial! Are you really not ready for all 20 acres right away? We have a solution: leasing out the land to a farmer who needs extra land and doesn't have water rights could mean extra money in your pocket all while that farmer is cultivating the land (bonus!).
Splitting the Land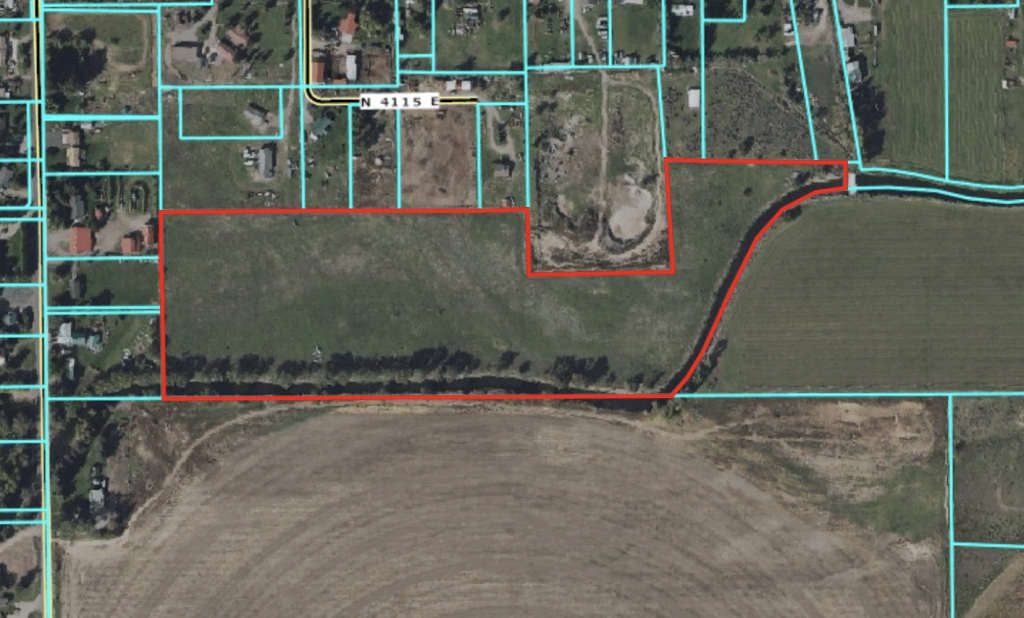 Being a landowner means you get to enjoy the freedom of being able to do what you'd like with your land! Because of this property's size, you have the option of splitting it into two residential lots! This power move could be an income generator for you if you choose to renting it out or by selling it! If the idea of selling the other parcel gets your attention, this additionally could translate into garnering you a greater value for your property! Another thought, are you close with your extended family? Gifting or selling the other side to your family has a ton of benefits to it as you would be in close proximity.
Location, Location, Location
Ah, the city. You either love it or you want to leave it – wait, or maybe you're someone who wants both? If you're all of the above, let us tell you more about this listings hometown of Rigby. Rigby is a wonderful small town that sits just outside of evolving Idaho Falls. Take a stroll down its charming main street and you'll instantly feel at home. With quaint little shops and restaurants, you'll have no problem getting used to not only calling Rigby home, but also feeling safe (huge in today's world). If you have kids and want the best for them academically, don't worry, the Rigby School District is known for their academic excellence and check out their Athletic's program – top notch! See how they rate in the state here. And on those days you're missing some "big" city amenities, rest assured friends, you are only 20 minutes from Idaho Falls, a smidge over 3 hours from Salt Lake City, Utah, and 4 hours from the capital of Idaho, Boise!
Although we gave you only three reasons, there are plenty more! Don't just take our word for it, see this listing in person for yourself. Give the Rize Realty office a call to set something up with one of our award winning agents, (208) 932-4343.