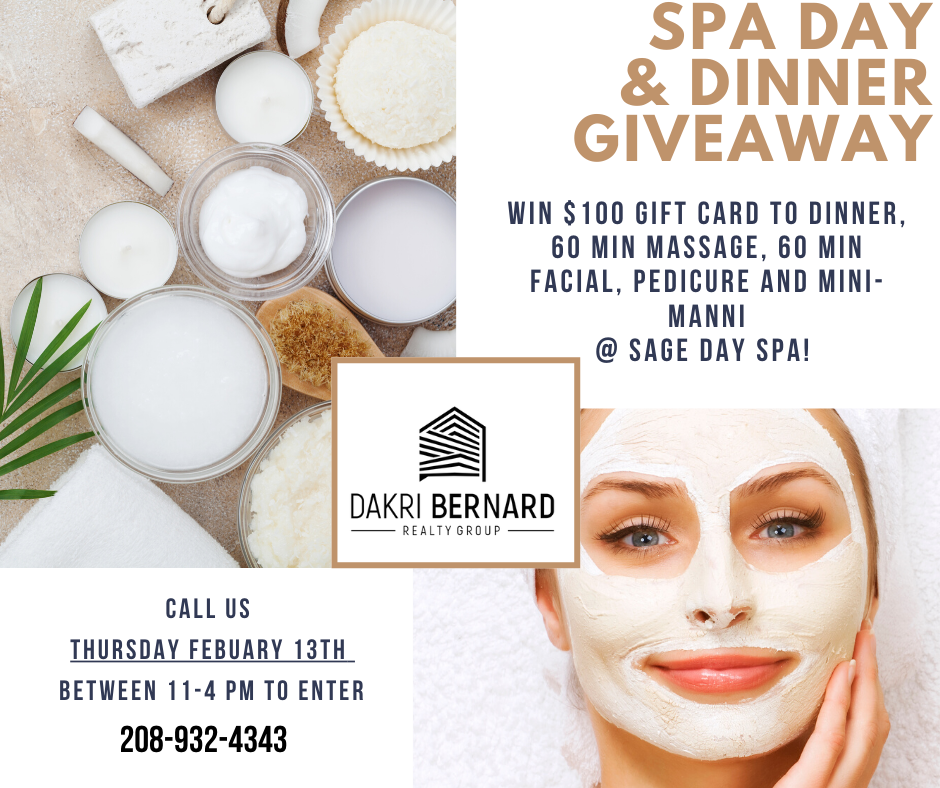 Valentines Day is right around the corner!! We want to help you do something special for YOUR Valentine. How about dinner to their favorite restaurant and a full day at the spa?! Wait…you don't have a Valentine? Enter yourself, your mom, grandma, your sister, your best friend, heck even the girl you met yesterday (we guarantee this will help get sparks flying). We know the lucky winner will have the best day ever getting pampered at Sage Day Spa with a full 60 minute massage, 60 minute facial, pedicure and mini mani. Over 3 hours of bliss. Later, head out to your favorite restaurant with that new facial glow!!
All you have to do is give us a call on Thursday February 13th between 11-4PM @ 208-932-4343. We'll ask for your name and contact info and you'll be entered up!
Like us at www.facebook.com/Dakri or follow us in IG @youridahoagents to participate in our next awesome giveaway!
Good luck!
Dakri & Team