Buying and selling homes and properties is a process. You need to not only decide what you want, but also find an agent that understands your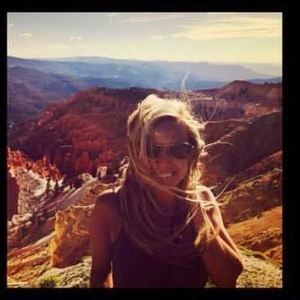 needs and can guide you through the  process. We want you to feel as comfortable as possible during this time.
Take a minute to get to know our Operations Director & Licensed Agent, Anjanette King. Anjanette answers some classic (and not so classic) questions to help you understand her as a busy mom of 4 children and in the day to day operations of one of the fastest growing real estate groups in Eastern Idaho .
Q: Where were you born? 
Anjanette: Phoenix, Arizona
Q: Any kids?
Anjanette: No, but I have four monkeys that dress up to look like kids!
Q: Most memorable childhood vacation?
Anjanette: I took a road trip from Arizona to Frank Lloyd Wright's Taliesin in Spring Green Wisconsin.  If you don't know who Frank Lloyd Wright is, I am sorry, and google him immediately!  At the time, I had the opportunity to live at Taliesin West, his school of architecture, in Scottsdale, Arizona while my father worked on a project and my stepmother went to school there.  On my way to Wisconsin we stopped at as many landmarks, theme parks and museums as we could.  Experiencing Taliesin was amazing as well.  Great vacation!
Q: Favorite part of SE Idaho?
Anjanette: SE Idaho is a great place to raise a family.  The pace is much more laid back and the crime rate is substantially lower than a place like Phoenix, my extended family jokes that I live in Mayberry. J  Again, if you are too young to know what Mayberry is, google it.
Q: Favorite outdoor activity? 
Anjanette: It is hard for me to pick a favorite!  I love to hike, bike, SUP, snowboard and anything motorized.  Being a Phoenix gal, I LOVE the sunshine.  The winter is a little harder for me but I still try to stay active.
Q: How did you get into real estate?
Anjanette: Growing up in a family of architects I have always loved buildings, homes and design.  When I was young I wanted to be an interior designer.  However, market changes turned that ambition more in to a hobby than a career.  I had the opportunity to work with a local realtor when I first moved to Idaho and jumped at the chance.  Real estate incorporates so much of what I love.  You get to meet amazing new people every day and every deal is different.  You are always learning something new and best of all you have the chance to help people buy their dream home or accomplish a goal.
Q: Most memorable experience working with Dakri (& Team) so far?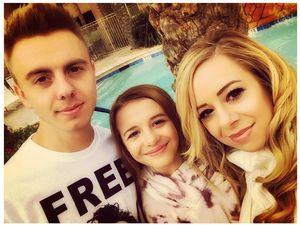 Anjanette:   I might have to say the last few months.  We brought on a buyer's agent and have the most homes pending we have ever had!  It has been amazing!
Q: Favorite home (or lot, property, building etc.) you have seen come through?
Anjanette: Part of the fun of real estate is the chance to see and list so many amazing properties!  However, I think my favorite so far was not as much about the home itself, but the family we helped.  There were three children and we were looking for a fairly modest home.  When we found the right property for them the whole family was so excited!  The family even fixed things that needed to be done themselves to be able to close on the home.   I loved helping this family find their home.
Q: Your phone rings at 2 AM, it's Dakri, why is she calling? 
Anjanette: She is afraid something did not get done, or her husband either was stung in the neck by a wasp, fell off the roof or caught himself on fire.
Q: One thing potential home buyers need to know?
Anjanette: Get pre-approved!  Making sure you know you are in a financial position to buy a home and how much you are approved for can make all the difference.  I also like to tell buyers, when they are looking at properties, take notice of the things you can't change like the location or floorplan.  Paint can be changed and trees can be planted.
Q: You meet up with clients, get in your car and music is blasting from your last ride. What song is playing?
Anjanette:  Maybe Lay Here by The Mulligan Brothers or Fool by Basia Bulat
Q: Why should those considering buying/selling consider using you and the team?
Anjanette:   We are just that, a team!  Each of us have talents and strengths and we utilize these skill sets as a whole.  We thrive on exceptional customer service and we are always looking for new and innovative ways to set us apart from the rest.
Q: You win the lottery – First person you call and why?
Anjanette:   My Travel Agent
Q: If I wasn't in Idaho, I would live in:
Anjanette: Phoenix or Denver.  Once my children have gone on to bigger and better things I would love to live all over the world and move every few years.