Local Volunteer Opportunities During The Holidays
It's that time of year again, when the weather starts to change, the air gets more crisp, the hills begin to turn white with new snow, and families start planning all of their holiday festivities. This is by far one of my favorite times of the year. Although these are all great feelings, this time of year always puts the less fortunate in the front of my mind. This is a time of year everyone deserves to feel love! While we try to give back year round here at Dakri Bernard Realty Group, the holidays always seem to bring it out a little more! In this post I have gone over a few places and ways you can give back to our wonderful community.
Donate
First, let's start at home, to keep things from piling up around the house, me and the fam always take this time of year to go through our belongings and see what we can part ways with. There are too many clothes packed away that don't get worn, toys in the toy box that don't get played with, and I know most of us even have our overfilled canned food shelf with cans you think you are always going to need, but never end up using. It's the perfect time of the year to clean out the clutter and give back to those who can benefit at the same time. Sounds like a win-win situation to me! Check with your children's schools and see what food or toy drives they are hosting to see where you can help. A lot of grocery stores even have food drive bins at the front doors, how easy is it to buy a few items and drop them in on your way out? Try it out, I promise it will warm your heart, and others!
Volunteer
Here are a few amazing local organizations I love to tell people about when it comes to volunteering.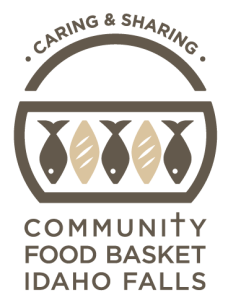 Community Food Basket in Idaho Falls has become on of the top food kitchens in our area. Feeding over 1,000 families each month, they ALWAYS welcome volunteers! Even if you cannot make it down to physically volunteer, there are other ways to donate. Check this out, they have a virtual grocery store on their website, that allows you to add items to your shopping cart and checkout. They, in turn, take your money, purchase the same items, and put them into their inventory so they can distribute them to families in need. They have products from food and household items, to school supplies! All of the ways to donate or volunteer are listed here. They are really staying on top of finding new ways to give, and changing what you think of when you hear "food bank".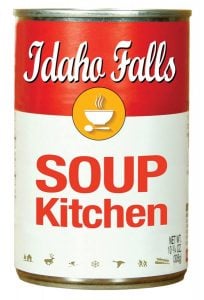 The Soup Kitchen of Idaho Falls is a great organization is a special place. They have been open for 33 years, and have gone from only being open 2 days a week in the beginning, to now being open 7 days a week, and serving over 55,000 meals each year! Those are some incredible numbers, that we as the community of Idaho Falls should be proud of. The best way to get in line to volunteer here (because they are busy, and often too full to even take volunteers – again, hats off to you IF!) is to give their Facebook a follow so you can stay in touch with when they are in need of volunteers. They survive 100% on donations and volunteers, so whatever you are able to do to help is greatly appreciated!
How We Give Back Year Round
Here at Dakri Bernard Realty Group we do our part in giving back every year, all year. With each house we close, we give a portion of the commission made to the buyers charity of choice. This start a little over 3 years ago, and to date we have donated over $16,000 to over 100 charities locally and worldwide! This special program is called Closings That Count, be sure to give our Facebook page a follow to see our heartwarming posts about these wonderful charities we are giving back to!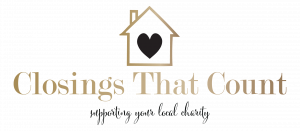 Hopefully this post has struck a chord in your heart and inspired you to do your part this holiday season in giving back! Happy holidays to all!