Are you thinking of doing a little spring refreshing at home, perhaps some painting or other more adventurous at home DIY projects to spruce up your home? Perhaps you are getting ready to sell, or maybe you are just ready for a breath of fresh air in your favorite room of the house. If you are, read on in this post, and hopefully we can help you avoid some mistakes. Our wonderful team of agents put their heads together to put a list of what not to do when venturing into home renovation.
Refinishing cabinets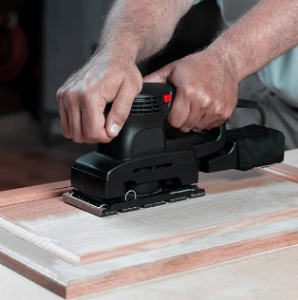 The ambitious homeowner loves to paint or refinish their kitchen cabinets. It sounds like a somewhat hard task that a handy homeowner can tackle over a three day weekend. Figuring refinishing your existing cabinets will refresh your kitchen without having to buy new ones. However in our years here at DBRG buying & selling homes for our clients, time and again we have seen this turn out horribly! Then inevitably you have to buy new cabinets anyway. That's why we always say this is something that should really be left up to the professionals. Or if you really have to scratch that DIY itch, consider changing the hardware on your cabinets for a quick way to give your kitchen a different feel. If this is a project you're considering, we highly recommend contacting Peterson Cabinets & Trim in Rigby for high quality work!
Carpeting over hardwoods
Another good tip to avoid, which we have seen many times over the years end poorly is putting carpet over hardwoods. It's seen of a way to cut corners and to save money. However in the end it is not cheaper and often comes looking bad. A great idea to consider if you have hardwoods that have seen better days, is having a quote to have them refinished. It sounds intimidating and expensive on the surface but in the long run, we can guarantee you will be happier with your decision. If you are looking for some warmth in the room, a good idea and what seems to be a growing trend these days, is a large area rug in your hardwood rooms.
Painting an accent wall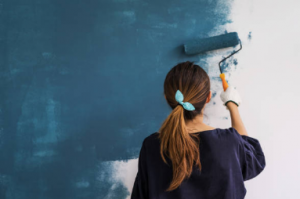 Many think painting is simple and the easiest way to bring a breath of fresh air to an room that needs something new. However painting, if done improperly, someone with experience paining can come into a room and see all the brush strokes, and imperfections, and sometimes even the old paint under the new paint still. While the good intentions are there this usually ends poorly.  On top of the mess you are bound to create, getting paint on the trim, and floors, this is something that is also best left up to the professionals. Even though painting seems like an easy weekend project to tackle with the right paint, it is a great idea to go to a Sherwin-Williams store and consult an expert before starting a paint project.
Tile
Tile is one way to show your bluff, if not done properly. There are many factors in laying tile the right way, and a lot of people think it's all about the spacing between tiles being even. (which is important) however they are many variables that come into play that only an experienced tile setter is going to know. We all agree here that tile is a great thing to do to refresh any room, however it must be done by a professional so that your project turns out being exactly what you dreamed.
Bottom Line – Do Not Cut Corners!
I think the common theme here in all of these projects is the simple fact that, cutting corners often ends up costing you more money in the long run in fixing projects that we not done properly. Even if you want to just get the job done so you can sell your home and don't really mind a sub-par job since you won't be living there long term, trust us, DO NOT DO IT.  If a potential buyer sees you cutting corners somewhere, they are going to think you cut corners elsewhere. We truly hope you gained some knowledge from this post, and hope to have saved you some headaches in the future!