Buying and selling homes and properties is a process. You need to not only decide what you want, but also find an agent and team that understands your needs and can guide you through the  process. We want you to feel as comfortable as possible during this time.
Take a minute to get to know our Customer Care Specialist, Kristina Nyman. Kristina answers some classic (and not so classic) questions to help you understand her as a busy mom of two, outdoor fanatic and the day to day operations of one of the fastest growing real estate groups in Eastern Idaho.
Q: Where were you born?
Kristina: I was born in Logan Utah. I was born in the first year the new Hospital was built, so apparently everything was lovely being so brand new
Q: Any kids?
Kristina: I have two kids Huntyr age 11 and Adley age 6 and my little fur baby Nibb.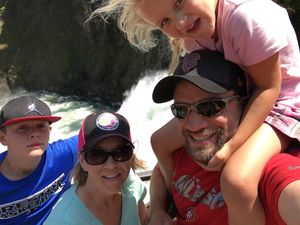 Q: Most memorable childhood vacation?
Kristina: We would always go to Jackson WY on family trips, we would camp in near by places such as Colter Bay. One such trip we had my dad's entire family so Aunts, Uncles, Cousins & Grandparents were all camping in Colter Bay and it was just so fun being around so many people and being outside. I guess you could say that is where my love for the outdoors started.
Q: Favorite part of SE Idaho?
Kristina: Island park for sure. I'm not sure where else you could go and see so much nature, rivers, streams, lakes, hiking trails, fishing, hunting. It's so beautiful
Q: Favorite outdoor activity?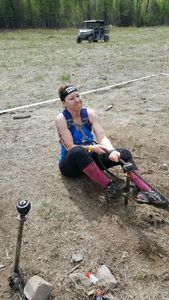 Kristina: I have really enjoyed hiking. I have gotten my kids into it and it's something we enjoy as a family. I also just like to take long rides into the mountains and just enjoy a picnic off the tailgate of our truck somewhere off the beaten path.
Q: How did you get into real estate?
Kristina: I got into real estate by buying real estate and just kind of happened.
Q: Most memorable experience working with Dakri (& Team) so far?
Kristina: There isn't just one but there is something so exciting about hearing the words, "So and So's house just went under contract". I've learned so much in my short time but anytime we can make the buying and selling happen for our clients it's pretty exciting for me.
Q: Favorite home (or lot, property, building etc.) you have seen come through?
Kristina: Any of the older homes that we have listed that have been re-done inside are some of my favorites, they still have some old world charm and history in them.
Q: Your phone rings at 2 AM, it's Dakri, why is she calling?
Kristina: She remembers something she wants to add to my task list, and if she doesn't call right when she remembers she will forget 🙂
Q: One thing potential home buyers need to know?
Kristina: Have them know what they can spend, work with a lender prior to looking at homes so their dream home can become a reality instead of a nightmare.
Q: You meet up with clients, get in your car and music is blasting from your last ride. What song is playing?
Kristina: Anything from Miranda Lambert, she is just a down home country girl, like myself.
Q: Why should those considering buying/selling consider using you and the team?
Kristina: Why not! The customer service and level of experience that you can find with the Dakri Bernard team is Impeccable. No one can copy or do what her team does. They will make the buying or selling of your home as smooth as possible and will go to the ends of the earth to make sure you're completely satisfied. We are open, honest, and trustworthy and face it you're only as good as your team allows and this team is better than good, they are excellent!!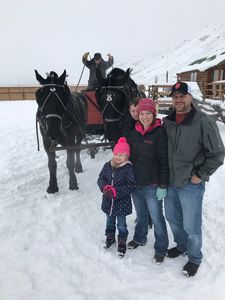 Q: You win the lottery – First person you call and why?
Kristina: My husband to tell him to pack the bags cause we are going into hiding until the news outlets forgets about us.
Q: If I wasn't in Idaho, I would live in:
Kristina: Montana, the open spaces it offers would be appealing to me.