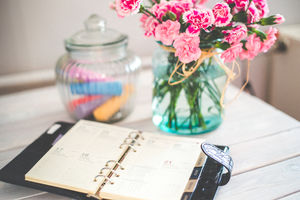 In this February events calendar I have researched and listed some of the best family friendly events in the Idaho Falls area. Even though we have a short month upon us, there is still plenty to do! We will begin doing this each month, to give you an idea of all the great things our community has to offer. Weather you have been living here all your life, or just moved to the area, you will find great value in these monthly event calendars.
Family Fun Fair 2018
When: 2/2/18 [12:00PM-8:00PM] – 2/3/18 [10:00AM-6:00PM]
Where: Pinecrest Event Center
Cost: $4
Head down to the Pinecrest Event Center this weekend for a fun filled family carnival! This special event will have carnival games, a life size board game section, raffles will be held with many prizes to be won, and how could you forget carnival food! There will also 50 exhibitors showcasing products and services targeting the whole family. Be one of the first 100 in line and receive a FREE scoop of Reed's Dairy Ice Cream! This will be one you do not want miss, go here for additional information.
Cupid's Crawl in Downtown Idaho Falls
When: 2/10/18
Where: Downtown IF
Cost: $10 per wristband
Couples and singles who are ready to mingle, come one, come all! Friday Feb. 10th downtown IF will be crawling with lovebirds. Come join us for a fun Valentine's Day themed pub crawl throughout downtown Idaho Falls. There will be 7 bars participating in this event: Ford's Bar, The Golden Crown, The Celt, BlackRock, The Frosty Gator, MarCellar's and The Samoa Club. It will be $10 for a wristband to be eligible for specials and coupons at each stop. Participating locations will be hosting "smooch contests", and the best smooch at each location will win a $20 downtown gift certificate. Wristbands that are purchased before the night of the event will be available for pick-up at BlackRock. This is going to be one to remember, I highly suggest checking it out!
Night at the Museum – Museum of Idaho
When: 2/9/18 – 2/10/18
Where: Museum of Idaho
Cost: $55 Ticket or $50 for Museum of Idaho members
For grades 3-6, Night at the Museum of Idaho Falls, is sure to excite the little ones! Sleep under the skeleton of a dinosaur! Learn about the prehistoric creatures with your friends, and have an evening full of fun activities. From Midnight pizza, to scavenger hunts, to movies, and other activities. Get your tickets here and give your children a night to remember!
Museum After Dark: Slightly Irreverent Tour
When: 2/23/18
Where: Museum of Idaho
Cost: $20/Person or $10/Person if MOI member
The first tour in the Museum After Dark series, is the Slightly Irreverent Tour, and it is a great date night for adults. This tour explores the "dirty little secrets" of our Southeast region of Idaho as well as any secrets that may lay within the walls of the museum. There will be tons to explore at the museum that night, so text your group of friends and mark this one on your calendars. There will be drinks, food, "adult" scavenger hunts, and much more. Get your details on the event here, or by calling the museum.
Level 2 Avalanche Analyzing Snow Stability and Avalanche Hazard  
When: 2/15/18
Where: Central Wyoming College Jackson Campus
Cost: $475
This course is, as stated, a level two course – which builds on the AIARE 1 course. The American Institute for Avalanche Research level 2 course will give backcountry riders, and explorers skills that include, guiding a small group through the backcountry, and how to navigate difficult terrain, and critical hazard assessment. These courses can get pretty spendy, however if you spend a lot of time in the backcountry, they are totally worth it to know the dangers, and how to deal with them. So join the team at CWC – Jackson Campus February 15th for a wealth of knowledge that could save your own, or somebody you love life. Get more information and purchase tickets here.
Although this is a short list of events happening here in our little corner of Idaho this month, I think you will find that there are a number of good family oriented, as well as adult activities to enjoy. If you are looking for more – I always check out Eventbrite.com for local events going on wherever I may be traveling!