In honor of Random Acts of Kindness Day on February 17th, and in memory of Karin Long, we've teamed up with Floral Classics to celebrate kind people in our East Idaho community. We'll be delivering bouquets of flowers to people that YOU nominate in the Google Form below. We'll record us delivering the gift every day of the week from the 15th to the 19th and post the photos on our social medias for everyone to enjoy. We'll be delivering one Floral Classic bouquet a day, so get your nominations in so that the kind people in your life can be celebrated! We'll keep our nomination form open throughout the week, so you can nominate people until Thursday, February 18th. For those who don't receive flowers, we'll send handwritten "thank you" notes – because kindness deserves to be celebrated!
Don't forget to keep it a surprise! We'll let the recipient know that they were nominated by you when we deliver the flowers.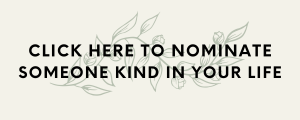 If you're looking for gifts for your loved ones – check out Floral Classics. On Main Street in Rigby, they have some of the cutest gifts that are sure to say "I love you" to the special people in your life, alongside a gorgeous bouquet, of course! 
If you'd like to stay up to date on all Dakri Bernard Realty Group happenings, be sure to follow us on Instagram, and like us on Facebook – that way you'll never miss a thing. 
If you or someone you know is struggling with depression or suicidal thoughts – please reach out to a healthcare professional or call your local suicide hotline. The world is a better place with you in it.