Giving back to the community is what it's all about!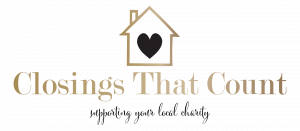 Closings That Count is a program we run here at Dakri Bernard Realty Group in which we take a portion of our commission on each sale and donate it to the buyer or seller's charity of choice. Over the years we have been fortunate enough to donate to over 75+ charities both locally and globally! Giving back is really what it's all about and is something we take great pride in.
Recently, we had the opportunity to donate to a very special organization. We thought it was a story worth sharing.
A local boy named Ethan Farwell, lost his father, a helicopter pilot in the Army. Sadly, due to the struggles Ethan was facing in the grieving of his father, he took his own life. Leaving Ethan's Grandfather, Gary Farwell Sr., to mourn not only his son, but also his grandson.
Gary had worked closely with Freedom Hunters, an organization who aims at taking veterans on outdoor adventures like hunting and fishing. He'd offered up his land for Freedom Hunters to take vets on hunts in Southeast Idaho. When Freedom Hunters heard the sad news, they reached out to Gary to see if there was anything they could do to help since he had been so generous to them in the past. Gary mentioned another special military involved charity that he had wished he enrolled Ethan into.TAPS, (Tragedy Assistance Program for Survivors), they are dedicated to being there to support the children and loved ones of fallen family members of the Armed Forces. Gary felt that a program like this could have potentially saved Ethan's life.
So, as an ode to Ethan & Gary, Freedom Hunters reached out to TAPS, and pitched the idea of teaming up to create an awesome summer camp for kids who have lost loved ones in the services…and Good Grief Gold Star Camp was born.
They have secured a location in Lake Tahoe, CA that is going to serve as the location for many fun activities they will take the kids through. During the week long camp, they will be put in same gender, air-conditioned cabins at the US Coast Guard Station of Lake Tahoe. Some of the activities they will partake in are mountain biking, fishing, horseback riding, and ropes courses! The week is sure to be full of team building activities where the kids can make new special bonds with the other campers. The camp will be 100% free, all the campers will be responsible for is travel to and from Lake Tahoe. They feel this camp will only get better with time, and our help! Any donations they receive from the community are true blessings to both the camp and the kids!
Turning tragedy and loss into hope and contentment will be possible with continued support from people like you.  Ethan is just one story, imagine all the lives they will touch for years to come with this amazing program.
Your help is greatly appreciated, please visit Freedom Hunters, anything helps!