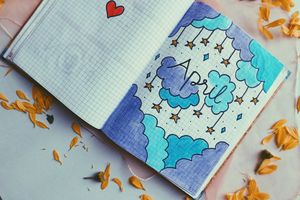 April is packed with family friendly events in our great corner of Southeast Idaho! We have compiled our events calendar to make sure you don't miss out on any fun! From comedy shows to monster truck shows, down to events to attend with your furry friends – you are sure to find a few fun things to do this month in or close to Idaho Falls. Maybe you and the hubby need a night out on the town, or maybe your children need a break from chores and homework, whatever the case may be, you are sure to find something right up your alley in this months event blog.
Dog Days Family Event – Cabela's Ammon
When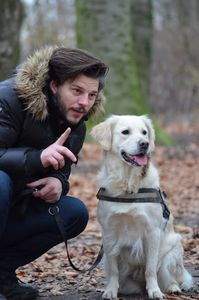 : April 7th, 11 AM
Where: Cabela's Ammon, ID
Cost: FREE
Come on down to the Ammon Cabela's next weekend with your pups for a day of fun and deals for your fur babies! Be one of the first 100 to arrive with your best friend and receive a pet friendly gift! There will be free photos with your dog, demonstrations, and a best dog trick contest! There will be deals on their pet toys and supplies as well, Dog Days at Cabela's is an easy way to have your pup's tail wagging! More information on the event can be found here.
Monster Truck Nationals in Pocatello
When: April 7th, 5 PM
Where: ISU's Holt Arena, Pocatello, ID
Cost: $6-40/person
It's that time of year again when the monster trucks return to Southeast Idaho and this is going to be huge, you won't want to miss it! This time with a bunch of entertaining events alongside the main attraction. There will be an event for everyone in your family to enjoy this year. They will have a demolition derby that even you can enter into! Monster truck rides will be given for $10/ea before, and after the show. For the first time ever they will have tuff truck racing on a dirt oval track, watch them go full pin, bumping bumpers trying to finish first! Local drivers can enter with old cars and pickup trucks, how cool is that!? Afterwards there will also be a show & shine contest for the drivers to show off their pride & joy's. At intermission there will be a 30' tall robot fire breathing dragon that will use it's jaws of steel against a car. Not to forget about the main event, The Grand National Monster Truck Championship. I am being serious when I say this is one you and the family do not want to miss out on. Click here for ticket and event info. If you are interested in entering into any of the events, get more information here on what steps to take.
Whose Live Anyway?
When: April 14th, 7:30 PM
Where: Colonial Theater
Cost: $35-50/person
The popular comedy show on TV everyone loves, Whose Line Is It Anyway? Is making its way to Idaho Falls for a fun filled night of laughter. Call your friends and grab your tickets this is going to be a night to remember! Comedians Ryan Stiles, Greg Proops, Jeff Davis, & Joel Murray will join us at the Colonial Theater downtown Idaho Falls to put on what is sure to be a spectacular show, and who knows, you may even find yourself on stage!
The Ultimate Show for Woman and Girls Spring
When: April 20th & 21st
Where: Pinecrest Event Center, Idaho Falls, ID
Cost: $3-90/person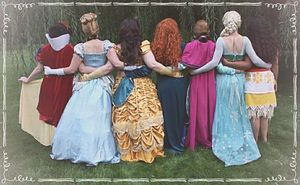 This is a two day event, where the women of Southeastern Idaho unite to celebrate all things women! There will be vendors, demonstrations, and seminars held both days at the Pinecrest Event Center. Topics covered will be: Fashion, Beauty, Shopping, women & money, health & wellness, home & food, and travel & vacation planning. The are also activities for the daughters who will be attending with their mother's, that include: the Little Princess Makeover, where students from the Vogue Beauty School will be there to style hair, paint nails, and do makeup for the Little Princesses. Did I mention that they are also giving each princess a FREE tiara at the end of their makeover? There will also be a number of dress vendors there both days to help find the perfect dress for your little princess! Stick around for the Princess Royal Celebration party, where your little princess will be able to have her picture taken with one of her favorite fairy tale princesses! Tickets and additional information can be found in these links for The Ultimate Show for Women & Girls, and The Princess Royal Celebration Party.
Dirty Dancing – The Classic Story on Stage
When: April 23rd, 7:30 PM
Where: The Civic Auditorium on Broadway
Cost: $50-75/person
Come experience Dirty Dancing the classic Broadway musical that has been enjoyed by millions! April 23rd it comes to Idaho Falls and you sure do not want to miss out on this. If you have never experienced a play at the Civic Auditorium now is the time to check it out! Or perhaps you are a patron of the arts and come often, this is STILL one you do not want to miss out on. The classic story of a young girl on vacation with her family, who falls deeply in love with dancing and the dance instructor. You are guaranteed to be grooving along in your seat the whole time! To claim your ticket or get more information visit The Idaho Falls Art Council's website.
Idaho Falls Earth Day Celebration
When: April 28th, 10AM-3PM
Where: Idaho Falls Zoo at Talapush Park
Cost: Zoo admission will be FREE for children 12 and under with the purchase of an adult ticket and a can of food to donate to the Idaho Falls Food Bank
Come experience the IF zoo like you never have before. The day will be packed with live music, food vendors, crafts & games for the little ones to partake in, conservational education for all ages, raffles, etc.. This is all put on by local clubs and organizations, which is very exciting to see the community come together for such a great cause. There will be contests for children to participate in that will have cool prizes! Contests include a poster contest, a quilt block contest, and an essay competition. All of which must be focused around earth conservation, and information on entering can be found here. All throughout the day you are free to explore the zoo and gaze at the animals, so you do not need to be in the main area so you don't miss an event, you can find view the schedule and plan your day around what you want to see!
As you can tell spring is here, and Idaho Falls is packed with fun events to do in April.If you have made it this far I am sure you have found one or two things that you and your family will have fun doing this month. As the days get longer, and warmer the number of events going on each month is only going to grow. So be sure to check back near the end of this month for another blog on what is going on in May!