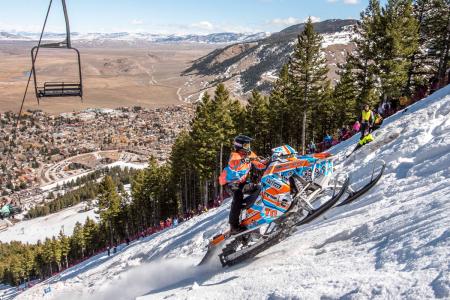 March 19-22, 2020 marks the anticipated 44th Annual World Championship Snowmobile Hill Climb in Jackson Hole, WY. This event promises to be one of the best, yet as the sport continues to grow each year. Crowds flock to the town and watch in awe as snowmobiles struggle to get up the 1500 ft. vertical rise mountain that is appropriately named "Snow King."
Racers compete over three days in several categories depending on their machines and experience. The hill climb course follows a route directly up the face of the mountain, and near the summit, it steepens to a nearly 45-degree angle. Hill climbers who lose it on the upper reaches of the course frequently tumble hundreds of feet back downhill. This makes for an exciting event! You can even choose to ride the lift up the mountain for the best viewing spot.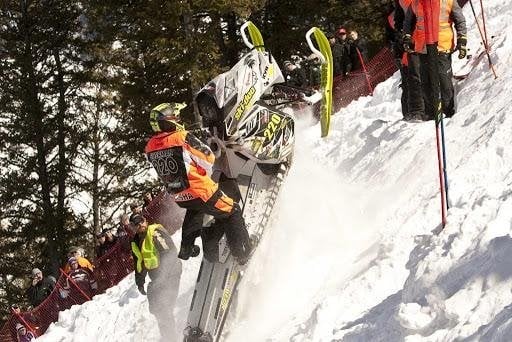 Along with the excitement on the hill, there will be plenty of food and beer concessions along with the merchandise from vendors. There is an entrance fee for the event as well as for concessions and lift rides for slope side viewing. Otherwise, it is free for spectators.
Make sure to pack your snow boots, gloves, sunglasses, lawn chairs, and a hat! Get ready for an exciting event and be prepared because Brrraaaapppp is the sound that will be ringing in your ears for days after.