WE KNOW REAL ESTATE.
---
Request our complete real estate guides, free! You'll receive top down picture of nearly everything you need to consider as a real estate buyer or seller in any market. Get more informed by requesting our guides below!
I want to learn how to buy like a pro!
If you're in the market for a new home, check out these 11 tips on how to find the best possible real estate deals in your area.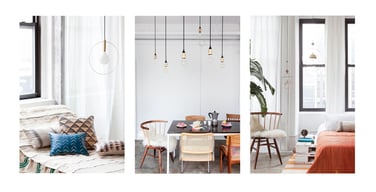 Comprehensive Real Estate
Comprehensive Real Estate
Buyer's Guide
I want to sell & upsize into a bigger home!
If you're seriously considering upsizing, it's important that you're well informed as to what the process involves. In this guide we dive into a few important things to consider before deciding to upsize into a new home.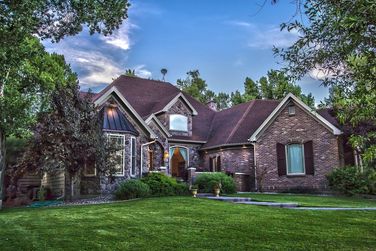 Comprehensive Real Estate
Comprehensive Real Estate
Seller's Guide
SEE WHAT OTHERS ARE SAYING
---
"I loved working with Tonya Bunnell! She took time to understand my situation and work with me to find the perfect house. She made the buying process so easy and worry free. She was a great advocate for me and just a joy to be around!"
"Nancy was incredible. She showed us what needed to be done to prepare the house and even helped us complete projects that were clearly outside of her preview. She was supportive and kind and I believe she is the reason the house sold quickly for the full asking price. I would highly recommend her services to everyone."
"All the staff are very easy to work with. They have great communication amongst each other and the clients. Very easy to get a hold of and awesome at keeping the client updated on the status of what's going on throughout the entire process."
"What a great group! They do their research! They are there through the whole process and can answer any questions you throw at them. Paperwork is quick and painless! Kristina was so patient in helping us find our forever home! Thanks so much!"
"
---
Dakri and her team were amazing to work with. Our questions were answered before we even thought to ask them! They were very thorough and professional!"
" I cannot praise this team enough and I recommend Dakri to anyone who will listen to me. Her middle name is hustle! She helped me sell my first home back in 2014 when the market was still very soft. After 10 months and being unsatisfied with two other realtors, Dakri swooped in and had the property sold in two weeks without lowering the price. Fast forward to 2019... Her team seamlessly guided and prepped us to sell our home, and we are now under contract in less than 1 day of being on the market and with having multiple offers to choose from. If there's any question as to why & how Dakri is so fantastic, look no further than her mother, Melissa. What an angel! Melissa helped us with the purchase of our newest house. She bent over backwards, contacted professionals for repairs, and negotiated her butt off! I know she gives this kind of attention to all her clients but I am baffled at how she manages to find enough hours in the day!? The entire team is professional, knowledgeable, trustworthy, and a pleasure to work with. I'd never consider going with another agency."
"Dakri was informative and always available to answer questions. My house sold in less than a month."
G. Newberry
Idaho Falls, ID
"Melissa was awesome, as a first time home buyer, the whole process was simple and to the point! "
"We have enjoyed working with the Dakri Bernard Realty Group finding and buying our new home. Melissa and Nancy have worked overtime to help us with every facet of our journey. We surely recommend them to anyone looking for a home, and we look forward to them helping us selling our current home. Thank you so much."
"Our house was sold before it even hit the market! Very professional and friendly."
"Melissa is AMAZING! We were first time home buyers with little expectations on how nice our first home would be. Melissa was able to get us into a brand new home within our budget! I never thought we would be able to afford it and I'm so grateful for all her dedication and effort in helping us. She was extremely prompt in answering all our questions and emails and oversaw everything down to the closing date. The most comforting thing is that after all is said and done, I feel confident and educated on everything regarding our process in buying our home, Melissa explained EVERYTHING and was extremely thorough, nothing came up that was a surprise or something we weren't aware of. We will definitely continue sending business to Dakri Bernard Realty Group!!"
""Melissa Bernard was amazing! Super friendly. She always responded immediately to any questions and kept us updated throughout the process. She deserves so much recognition! It did take awhile to close but no fault of theirs. Melissa was a rockstar!""
"I had a great experience working with this group! They made the process of buying a house super easy and enjoyable. They will go the extra mile at ever opportunity. I will recommend these guys every chance I get!"
"Dakri and her amazing team are so easy to work with. They made finding and buying a house so easy and stress free!"
"We have had a great experience in our home buying experience. Melissa really listened to our wish list and was patient with us until she found just the right place."
"Kristina helped us every step of the way. Explaining every step and answering every question. As a first time home buyer I couldn't have choose better."
"Amazing people. Kristina was just the best. Anything I needed she was all over it. She made finding a home easier. I'm satisfied with all her help. I definitely recommend Dakri Bernard Realty Group they have high standards, respect and patience."
" I loved working with Dakri Bernard Realty Group. The agents really understood what we wanted and helped us find it. We were fist time home buyers and they talked us through the process and answered all of our questions. They were with us from beginning to end. If your looking for an A team, these guys are it. Our agent Melissa was amazing she did a lot of work for us and we appreciate her so much. They are very professional and easy to work with. They really know their stuff!"
"Dakri and her team are amazing! The process was so painless. I appreciate all their hard work. My house sold so fast I was amazed!! Thank you!"
"I'm so happy my husband found Melissa online! We've owned several homes and she has been the BEST realtor we've ever worked with. Her communication was great and she was personable and caring! Highly recommend her!"
"Dakri, Mellissa, and all of Dakri's team are as good as it gets. This is a team that is not only experts in their field but more importantly are great communicators and truly have their clients best interest as priority one. I would highly recommend them to all for your real estate needs and you won't be disappointed with the exceptional service you will receive."
"Dakri's group has sold two properties for us in the last year. One was a little more complicated than normal. She worked through both with out any complaints and was a joy to work with. I highly recommend her group and look forward to our next potential opportunity to work with her group again."
"We were very impressed with Melissa and all the work that she did for us. We were first time home buyers, we didn't really know much about the process but she helped us tremendously. She came to us with suggestions and we found a house that was exactly what we were looking for."
C. Jensen
Lewisville, Idaho
"We have sold two homes with Dakri now and both houses sold within two weeks of hitting the market! Dealing with Dakri and her team is painless and everything is laid out very clearly. They help you with staging to ensure your photos look stunning and appeals to buyers and market aggressively. We have enjoyed selling with her and used Kristina on her team to also purchase our new home and it was such an enjoyable experience. I highly recommend Dakri's team."
"Dakri helped put my family into our current house and she was amazing! Dakri was very helpful through the whole process, got back to us quickly whenever we had a question or concern, was professional and yet very friendly and caring about our family and our situation, and she continues to stay in touch with us and answer our further real-estate questions/needs. I'm already recommending Dakri to my coworkers and friends who are needing homes!"
A. Woodward
Idaho Falls, Idaho
"Hands down, the best selling experience I've had. ...this team is PHENOMENAL every step of the way!!"
C. DeMott
Idaho Falls, Idaho
"I can't say enough nice stuff about this realtor. Kristina Nyman stepped up to the plate and went above and beyond making the task of buying a home very less stressful. She stayed on top of the process right down to signing the papers. I highly recommend Dakri Bernard Realty Group."
"Nancy Zundel was so amazing! Being that we were very specific buyers. We are first time home buyers and wanted a quiet place with at least 2 acres and water rights. She stuck with us when it seemed that we had looked at just about everything. She finally found us the perfect home. Thank you Nancy!"
"Buying a new home for the first time was very scary, until I met with Melissa Bernard. She took the fear out of buying my first home. She was very knowledgeable, prompt friendly, it was more like talking to a good friend. It took some time to find the right house, it is a difficult process but with the help of Melissa we found our forever home. If your looking to buy a house for the first time, or even a second or third time, I highly recommend Melissa Bernard. She is an agent for the buyer, not the seller, which means she is looking out for our interest to get the buyer the best price and make sure we understand everything. Plus their fee comes from the seller not from the buyer. So there is no reason to go at it alone. She is amazing! Now we have the perfect home and I don't think we could have done it without her. Thank you again Melissa your the best!!"
"Testing test testimonial"
"We wanted to thank you for helping us sell our lots.  Also, we appreciate the gifts you sent, it was very thoughtful. You did a great job and if we ever need a realtor in eastern Idaho, we will give you a call.  Thanks for making it an easy experience!"
J. Arrasmith
Rigby, Idaho
"Dakri is very down to earth and helped us through the entire process.  If I knew someone looking for a home or land she's the agent I would highly recommend."
Shannon Potter
Idaho Falls, ID
"My father passed away and I had to sell a home I cherished.  It was hard to let go.  Dakri took me step by step through the process, explaining everything.  She made a difficult duty easier to bare.  I would definitely recommend Dakri!"
"I couldn't have asked for someone more attentive and hard working.  She worked so hard to find me my perfect house, and she did it!  Dakri is so professional and knowledgeable and I had total faith and confidence in her during my home buying process.  I would recommend her to anyone."
Rachel Tweedie
Idaho Falls, Idaho
"There is not enough I can say about Dakri.  From the first inquiry I made on a house and her followup call (literally minutes later) she was always working for us and we felt we could absolutely count on her for anything and everything concerning our home.  She even assisted us on finding out about homes that were out of state and that she couldn't sell us."
Carl Gondolf
Chester, Idaho
"Dakri was so kind, hard working and willing to go out of her way to work with our schedules and show us houses.  She is an amazing realtor and if we ever buy a house again we will definitely go through Dakri to do so! "
Kayla Little
Rigby, Idaho
"Dakri was a great Realtor to have when buying our new home, she put up with my "pickiness" and even helped watch our son during showings! She gave us an awesome and thoughtful gift when all was said and done and made the overall experience as stress free as it could have been. I highly recommend her!"
"I just loved Dakri's upbeat and honest personality. She just told me "how it is" and what I should expect and she nailed it. Everything went just as she said it would. An awesome selling experience."
Davyne Molifua
Idaho Falls
"We put our house on the market and within three weeks had two full price offers. There were four other homes for sale along the same street for more than seven months. Her marketing plan really does work. "
MDI Real Estate Solutions
Idaho Falls, ID
"I had my house listed with 2 other agents in the past. They did not let me know when the house was shown, if I was not there. I really appreciated the way you let me know every time the house was shown and what the people said about it. I felt like you really cared about me. I also liked it being advertised on the radio."
RaNae Hulse
Blackfoot, ID
"Dakri took on the challenge of selling our home and it was all about helping us because it was not a lot of money for the hours she put in. Dakri helped move our life ahead in a time of transition in our lives.I have met Realtors before and this sale was about helping US... we were never there and she did what it took to take care of us."
"Right from my very first contact with Dakri to the very last day of selling my house Dakri was courteous and never discounted any of my comments. She presented my home in a very professional way on the internet. Her photos were exceptional and showed my house beautifully. She explained everything thoroughly and carefully. I now consider her not only my agent but a friend. I would recommend her to my dearest friend and all my family."
"Dakri was the best choice in Realtor we could have made. She was always very prompt at answering out questions, scheduling showings and helping us find exactly what we wanted! She listened to what we liked and didn't like about each house and made sure to keep leading us in the right direction. Dakri is very knowledgeable, informative, and shows impeccable customer service. We loved working with her and have already recommended her to more people!"
"Dakri was a great agent to work with. Very friendly and honest about everything. She wasn't afraid to speak her mind on each house we looked at and that helped us a lot being first time buyers. She did everything she could to work us into her busy schedule whenever we wanted to look at a home. She helped us find our perfect home and we absolutely love it!"
""Dakri sold our home in three weeks.  She kept us informed of everything on the buyers end and what we needed to do next.  The professionalism and courteous manner in which Dakri conducts herself is refreshing.  She returns calls, email, texts, finds answers promptly and is a person who is in the solution to finding an answer to problems that may arise during the transaction.  We could not possibly put in to words how much we enjoyed working with Dakri.  If you want a person who will work for you, represent your best interest, and above all be honest with you, the work with Dakri.  Many many thanks for a job well done for us." -Sean Houlihan"
""I put my home on the market and moved out of state. She stepped in and kept me informed and let me know the feedback from buyers as they looked at the property.  Made suggestions to help sell the home promptly which she did." -Pamela Jenkins"
""Dakri took a negative experience I had with other realtors, shed light on new possibilities, and sold my house in under a month after 10 long months of being listed with another realtor.  She is efficient, prompt, up to date on cutting edge marketing, friendly, and willing to got the extra mile.  I can't say enough positive remarks about her!  Go with Dakri and you can't be disappointed!" -Chelsea May"
""Dakri was very prompt at getting back to us.  She is very knowledgeable about home values, construction quality, good areas to live, etc.  If she doesn't know something she will find out for you.  I would highly recommend using Dakri as your realtor." -Jennifer Baxter"
""Dakri was very helpful working with our son and his wife buying their first home (paid for by us).  She was very patient of their questions and greatly increased their confidence.  She made the financing and final paperwork a breeze." -Roy Woodward"
""Dakri is professional, knowledgeable, and the best realtor I have known." -Dottie Peck"
""Dakri has been nothing but great in helping us find the perfect house for our new family.  She took the time to find us every possible house that would work for us that we could afford." -Dustin Welch"
"Dakri kept us constantly updated as she could on our transaction and helped me get the best deal on the home.  Her communication and professionalism is absolutely top-level. Thanks again! Ron"
"Dakri has been nothing but great in helping us find the perfect house for our new family. She took the time to find us every possible house that would work for us that we could afford. Would definitely recommend her to family and friends. "
"Dakri did a great job at helping us to get our house sold.  We couldn't have done it with out her  help.  She was always there to help answer questions and helped us through the whole process.  If it wasn't for her our house would still be on the market!  If you are looking for someone you can trust look no further. -M. Warren"
"We enjoyed our experience with Dakri while selling a home in Rigby. She was filled with great ideas and had marketing skills that really helped sell the home. She returned phone calls or text immediately and never left us wondering. She helped us navigate some difficult areas of our sale and did it with such knowledge and expertise we knew we had made the best choice possible in hiring a realtor. Her abilities gave a us solid base to continue in negotiations and the final sale. We tried to sell the home our own and were solicited by other realtors in the area. Dakri had been recommended to us and we would have made a mistake if we had gone with anyone else for the marketing of this home. We appreciate all of the hours she put into the sale and would use her again in a heart beat if we ever needed to navigate the world of realty again. Two thumbs up for Dakri. We were very satisfied."
"Dakri is someone who takes a lot of pride in her job and does it amazingly well. She answered every text, email and phone call within minutes and never left us waiting for a response. She always made time for us and never disappointed. Choosing Dakri as our agent was one of the best choices we made and if we buy or sell again in the area, she will definitely be our first choice!"
"Dakri was the best decision we ever made! She listed our house and had it sold within less than 2 months! Anything that came up she took care of and always made us feel confident that we were doing the right thing. We had had our house listed about a year and a half ago with a different agent and we had 2 people look at it, we then had to rent it out because we couldn't get it sold. When we finally decided to put it back up for sale I did a lot of research and she was highly recommended and she had a lot of previous sales. When I called to talk to her she answered all my questions and was very helpful. Through the whole listing and sale she kept us up to date with every detail with an email, text, or a call. She also was easy to talk to and felt more like a friend than just someone who was selling our house. We were so pleased with the service we got from Dakri and I would recommend her to anyone selling a house!"
"You made finding our new home a breeze and thank you so much for your wonderful kindness and helpfulness in finding our first home! Recommend anyone to you!"
"Dakri is a great realtor. She was always positive, hard working and informative even when things were not looking good. Our house was a hard sell and she continued to work with us through it all. I would recommend her to anyone who wants a true professional and hard worker as their realtor."
"Dakri had two buyers within 2 weeks. asked them to put best offers forward so as not to have a bidding war. Had all the paperwork ready on time, and closed as promised!"
D. Mladejovsky
Idaho Falls
"Dakri is amazing!! I work for a Title company and have the opportunity to see how appreciative her clients are of her . She truly is the hardest worker! I really do not know how she does it all! A great person to represent you."
"If you are looking for a hardcore Realtor to sell your house, Dakri is the woman for the job. She uses all the technology available in the web to make sure your house gets seen on every realty site by every viewer. A+ professional!"
"Dakri is very ambitious and professional at everything she does. Hard working and full of enthusiasm are just some words you could use to describe her. I would and have recommend her to anyone interested in anything dealing with real estate."
"Listing my home was an emotional and untimely need but Dakri made the experience as painless as possible and got me the best deal she could. I appreciated her personal touch in so many ways and would recommend her highly to anyone."
"Dakri is motivated to sell. She knew all the right places to list. You can track how successful each place is because there are reports that are sent to you. She is well respected in the real estate agent community. When she lists, people pay attention. Do yourself a favor and hire Dakri. She knows what she's talking about. Especially if you want your house sold! :)"
"
We love you Dakri!! If you wouldn't have sold our house so quick we'd still be in Idaho Falls instead of Boise but thank you for taking such great care of us!! You're the best!!!
"
The Weekes Family
Idaho Falls
"It has been a pleasure to work with Dakri as our realtor. Notable characteristics were that she was not afraid of confrontation and immediately handled difficult situations before they got out of hand. It was refreshing to have Dakri as our realtor, knowing she was working for our best interest and ensured we were protected during the transaction. "
"Dakri was very helpful in supporting us in finding and purchasing a house. She kept on top of things and kept us well informed. Dakri was and is very pleasant to work with and I would feel very comfortable recommending her to anyone looking for real estate. "
"She was very up to date with technology and how to use it for marketing on the internet, sending docs, and giving updated feedback to us about how many people looked at our house online and in actual walk through's. She was very professional and willing to do what it took to respond and inform us of anything that needed to be changed, fixed, etc. She was very helpful and on task."
"We received your "thank you". The truth is that we're the grateful one's. I will recommend you to everyone I know. You worked so hard for us- Thank you. Best wishes to you and yours."
"She takes time for her clients, keeps you apart of every process. She takes you step by step through the process, what you can expect, what may happen, and what you need to do for a smooth home transaction. I absolutely love her and would refer her to anyone looking to buy or sell, she works well with any person…"
"Dakri was amazing to work with, always there when I had any question or needed any information. She always went above and beyond my needs and expectations. If I ever sell my house or need to buy again she is the first I will call. Highly recommend her expertise."
"Dakri always follows up, listens to ideas, and sometimes I've caught her working on something on my behalf well into the night. She's dedicated and will work tirelessly to sell your home. She even forwards feedback and reports to me just to show how well the marketing is going!"
"Dakri was great to work with and very fast. She maintained a professional attitude and was caring to my needs as well. My house was sold very quickly and I would recommend Dakri to anyone."
"Dakri helped us sell a very difficult piece of property recently. It had everything going wrong for it, including first time sellers new to the property and that live at a distance. She was patient, highly professional and facilitated the solution of a number of issues that arose over the course of the transaction. Her communication was clear, thorough, and timely; she was honest and direct about the market and how our property related to it; and her work ethic was relentless. I can't recommend her highly enough - she is superb as a realtor and a person."
"She takes time for her clients, keeps you apart of every process. She takes you step by step through the process, what you can expect, what may happen, and what you need to do for a smooth home transaction. I absolutely love her and would refer her to anybody. She works well with any persons' situation and outlook on life. She is easy to get along with, easy to talk too, and helps you through the entire process! She is THE BEST!"
"Dakri is the best agent. She always finds the answer to any question or concern you may have. She spent many hours helping us sell our home and buy a new one. The best customer service in Real Estate I have ever experienced!"
"Dakri was a pleasure to work with.  I couldn't ask for more out o f a real estate Professional. At every turn in the short sale process, she kept me informed. It is my pleasure to recommend Dakri for any of your real estate needs."
"Dakri is consistently on top of her job. Always communicates honestly with information pro or con in the marketplace. She has a good pulse on the Idaho local market. Would hire her again if the opportunity avails itself."