DAKRI BERNARD
Realtor, CEO/ Team Founder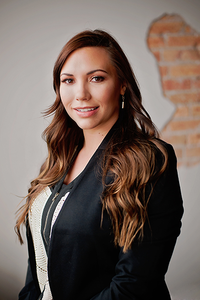 I believe being a real estate agent in Eastern Idaho is more than showing homes, negotiating contracts and finding the right financing. While I provide all of those services, I believe it also requires listening to what my clients' needs are, and making sure those needs are not only met but expectations surpassed. I strive to make the whole experience exciting and positive. I will always put the interests of my clients first and foremost.
Born and raised in Rigby, Idaho, I gained my real estate background and knowledge in a family specializing in the construction and land developing industry. Licensed now over 9 years, I am an experienced and proven agent with a long list of accomplishments and repeat performance awards. I love what I do and find helping buyer's and seller's extremely rewarding.
I believe it is very important to have confidence and trust in your real estate professional. As a Realtor in Southeast Idaho my commitment to you is to give you what you deserve, only the best. Give my team and I a chance and see the difference for yourself!

---
---
THE DAKRI BERNARD REALTY GROUP TEAM

FAMILIES SERVED
------------------ 2016: 90+ HOMES CLOSED ----------------- ----------------- 2017: 115+ HOMES CLOSED ----------------
---
---
MISSION STATEMENT
The mission of Dakri Bernard Realty Group is to make an extraordinary impact on our clients and community through the business of real estate. We raise the bar through making a difference in the lives of the people we serve by meeting their goals, acting with integrity, and building life-long relationships
---
---
PERSPECTIVE
We seek to serve clients and communities with honesty, integrity, and sincerity. We also promise to work very hard to break down the home selling and buying process, as well as the realtor stereotype, while building genuine relationships. We value family, our community, and giving back to those in need; we have designed our lives and business around this philosophy.
---
---
ANJANETTE KING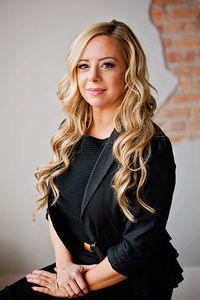 I believe in superior customer service in all areas of our business. As lead agent and operations director, I work with several different types of clients and customers. Whether that individual is a seller, a buyer, a lender, an escrow officer, another agent or one of the other many groups of people we interact with, it is always my goal to provide an exceptional and positive experience each and every time. One of my favorite aspects of real estate is the constant opportunity to meet new people!
I am originally from the Phoenix, Arizona area and grew up in a family of architects. I have always had a passion for design and a love for real estate, both commercial and residential. I have had the opportunity to work in various facets of real estate and feel I have a greater understanding of the different layers of design, construction and sales from my background and experience. I have now lived in the Rigby and Idaho Falls region for the past 7 years and have enjoyed getting to know the area, the people and the many outdoor activities that are available to us, right in our backyard.
I love assisting clients in finding their next home or taking that next step toward meeting their goals. Dakri and I work as a team, allowing us the ability to provide our clients with the exceptional service they deserve. Let us put our experience and talents to work for you!
NANCY ZUNDEL
Realtor, Buyer Specialist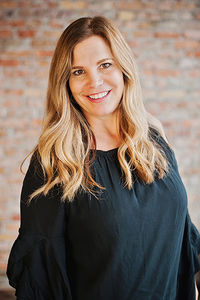 My real estate career began in 2005 in the Phoenix Arizona market, working with several clients on new home builds and resale homes. I grew up in San Diego and graduated from College in Utah then moved on to Oregon, Washington, Arizona and finally to Idaho Falls–I love the west coast and particularly the beauty of SE Idaho! I've been in Idaho since 2015 and I'm excited to see the growth while still keeping its hometown, wide open space feel.
I love working with clients and am committed to helping them find their perfect home. It's a pleasure working on the Dakri Bernard Team, with such a terrific group of skilled professionals, having a wealth of knowledge of the real estate business. It's an exciting time to be in real estate in Idaho with many opportunities for Buyers and Sellers!
KRISTINA NYMAN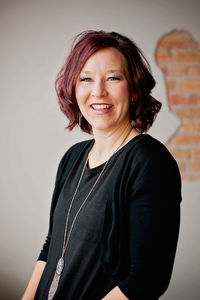 LAURA GUTKE
Realtor, Buyer Specialist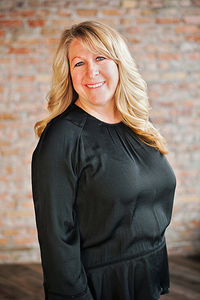 I have been in the Idaho Falls, Shelley and Rexburg area off and on all of my life. I love to camp, fish, hike, boat, ski and pretty much anything and everything else in between.
I love working with people and their real estate needs and work extremely hard to ensure that all of their real estate needs are met. I believe in being honest and ethical and having a high standard of integrity because as you know buying or selling your home is one of the major decisions that one will make throughout their life time. I take pride in being fair & put my client's needs first and foremost.
I'm driven to ensure "Outstanding Service" to all my clients and their needs; whether it is Buying or Selling a home I'd love to help you and your loved ones find your next adventure; whether it is with Residential, Commercial, Farm/Ranch or needing a Referral for family or friends who are not local or who are out of state. I'd love to be your agent of choice.